TASK
TASK (Trades Awareness, Skills & Knowledge)
This dual credit semester long (20 week) program provides students in grades 10-12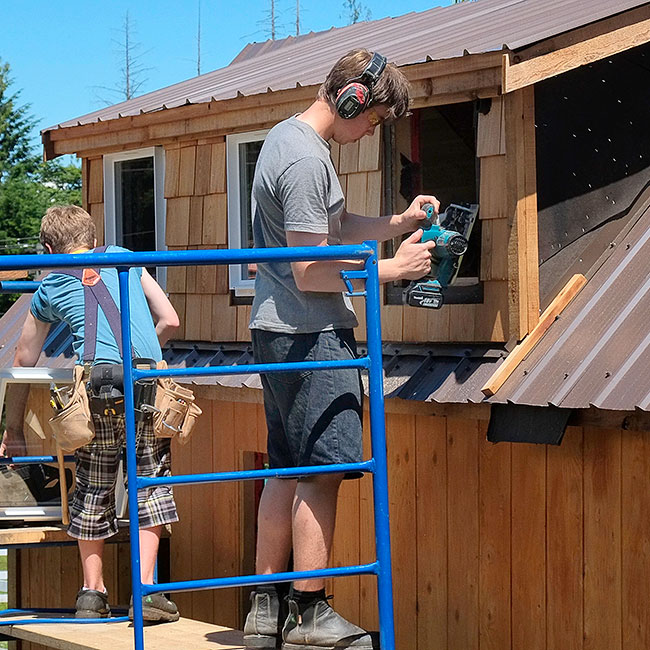 TASK with entry level trades training in a variety of different career areas linked the construction trade.
Offered in partnership with Camosun College, and the Industry Training Authority, students engage in hands-on learning in an intensive semester.
Students learn workplace safety, material handling, drafting, and use of power tools while framing small buildings. Instruction in other trade areas takes place at Camosun College.
Certification in First Aid, Fire Suppression, Fall Arrest and Confined Space Entry are also included. TASK students build from Monday to Thursday and participate in Work Experience placements each Friday and for the entire month of June.
Enrolling in TASK is a great way to springboard into Secondary School Apprenticeship and Train in Trades (tuition free technical training at college).
Students will earn the following courses towards their graduation for a total of 20 credits:
Explore Trades Sampler (ITA): 12 credits
Woodworking 11 or 12: 4 credits
Work Experience 12A: 4 credits